About Us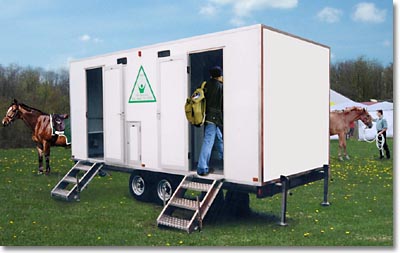 We specialise in the hire of temporary shower facilities which range from emergency safety showers, through decontamination showers, to straightforward hygiene facilities.  Our customers are as diverse as contractors dealing with pollution control issues, through public service bodies, to pony clubs running events.
We offer an effective and cost competitive delivery service throughout England and Wales, and we can provide a flexible and rapid response  through our relationship with affiliates that hold stock of  our hire equipment at several locations across England.
In addition to our central distribution hub near Atherstone, in spring 2013 we will open another distribution hub near Newbury in Berkshire.
Equipment can be hired for any duration (minimum charges may apply) and all the equipment supplied is mobile  – nearly everything can be delivered by van, no need for a Hiab truck !
We also hire a range of ancillary equipment  including water trailers, generators, waste water discharge systems etc. which are compatible with our shower trailers – because we recognise that many sites lack even basic utility services.
Please explore our website, using the navigation menu above.
Supply of goods and equipment is governed by the standard terms and conditions of Site Showers Ltd.