What is a Decontamination Unit?
Saturday, 08 June 2013 12:48
Andy Harris
A decontamination unit (DCU) is a transportable shower unit with a series of separate "cleaning" compartments which personnel proceed through in order to remove contaminants / pollutants they may have been exposed to in the course of their work.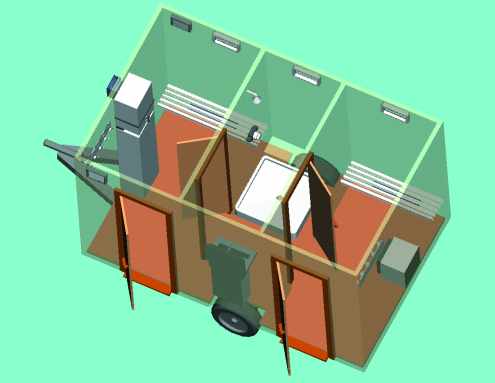 The air inside the unit is maintained at a lower (negative) pressure when compared to the outside atmosphere, and it is filtered to HEPA grade before being passed outside.  Depending on the application, the shower waste water stream may also be filtered to remove particulate matter before disposal.
Decontamination Units normally come supplied as a towable unit, but can also be completely collapsible (known as Modular Decons), which are usually formed of individual panels which clip together.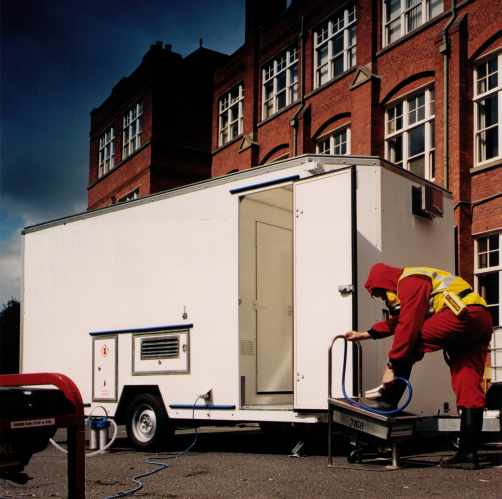 Where are "Decontamination Units" used?
Decontamination Units (DCU's) – or "Decons" – as they are generally termed – find application in a wide range of industrial sectors; probably the best known applications are:
Contaminated land remediation.
Lead (containing) paint removal.
Surface preparation and coating.
Anti-pollution work.
Asbestos management & control.
Environmental & HVAC ductwork cleaning.
Tank cleaning & purging.
Chemical handling.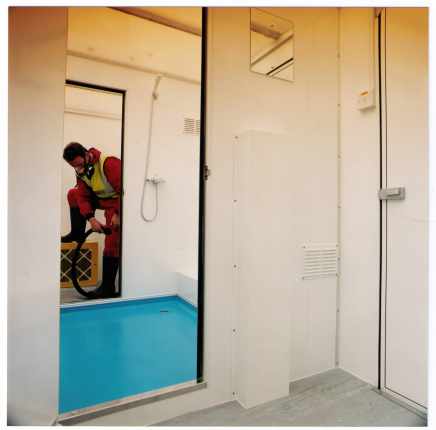 The objective in using a "Decon" is to ensure that a person is sufficiently "cleansed" that they can return to normal day-to-day activity free of contaminants that may be detrimental to themselves or others.