Fleet Disposals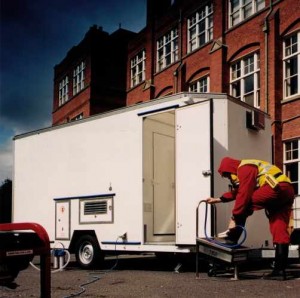 We often have ex-hire equipment available for sale.  Click on the links below for more information:
Decontamination Unit (DCU's):  Currently available 1 x Maxi Quad, 1 x Triple Shower DCU, 1 x Twin Shower DCU, 2 x Single Shower mains connect DCU's;  3 x Triple Shower Self-Contained DCU's.
Combination DCU's with Welfare Facilities: Currently available 4 x Solus III Self-Contained Trailers.
Mobile Showers: Currently available: 0
If you would like to be notified when our fleet disposals list is updated please contact us with your email contact details.