Fleet Disposals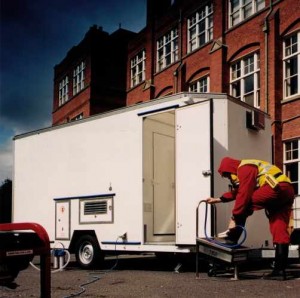 Following on from previous sales we now have a further tranche of ex-hire equipment available as part of our fleet replacement exercise.
Please click on the links below to see the types of equipment available:
Decontamination Units – single, twin, and triple shower trailer units
Combination Decontamination Units – decon+welfare facilities in one trailer.
Mobile showers – single, twin, and triple shower units, some equipped with toilets.
Prices range from £3,800 to £9,800 + VAT, discounts available for purchase of multiple units.
If you would like to be notified when new fleet disposals equipment is added to our website, please contact us with your email contact details.