Fleet Disposals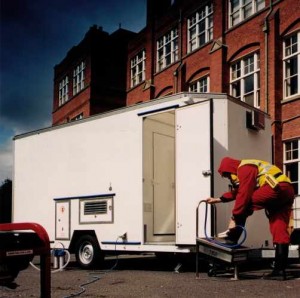 We often have ex-hire equipment available for sale.  Click on the links below for more information:
Decontamination Unit (DCU's):  Currently available 5 x Quads, 1 x Triple Shower mains-connect DCU, 2 x Single Shower mains-connect DCU's,
1 x Triple Shower Self-Contained DCU.
Mobile Showers Currently available: O
Dust Suppression Water Mist Cannons: Currently available 3 x Spraycannons, 2 X Super Mosquito Mist Cannons, and 9 x DF Smart Dustfighters.
If you would like to be notified when our fleet disposals list is updated please contact us with your email contact details.