Once the decontamination unit has cleaned the operatives, there remains the issue of what happens with the dirty water and how "grey water" (shower wash water) is disposed of depends on what your operatives may have been exposed to and on the regulations appropriate to your work activity, on local byelaws, and what the water authority is willing to accept!
The most common filtration systems remove particulate matter from waste water utilising a single-pass cartridge filter, which is disposed of after use; this is normally in operation in conjunction with a pump to ensure adequate flow rates.   Single cartridges are sufficient for most applications, but multiple cartridge systems are available for heavy loadings.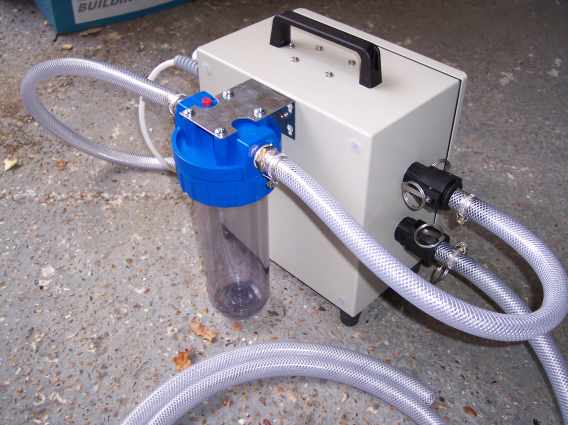 Filtering particulate matter down to 5 micron is common.  However, filters are available down to 1 micron and below if required, although the penalty here is that higher pump pressures are required to maintain flow, or larger banks of filters must be used.
It's important to recognise that soluble (dissolved) matter won't be removed by physical filtration.  If you need to remove dissolved matter then you may need to consider specialist chemical filtration methods / use of activated carbon filters – which is a design world in its own right!